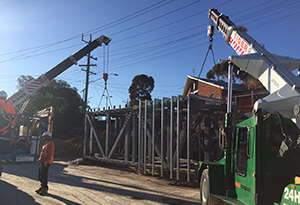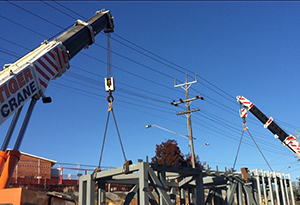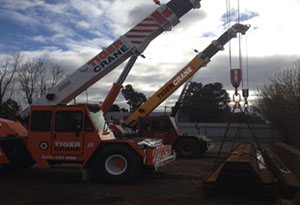 Crane Hire Melbourne
We are a leading crane hire company providing the best services to the customers. With years of experience in the industry, we have catered to several small one-off requirements and large contract based work also. Our company has different types of cranes for hire you can choose from depending on your requirements and budget.
While searching for crane hire services, you should consider liability. Negligence and carelessness can cause heavy damage. As we offer insured services, we are a trusted choice of many small and large business owners. We can help you with lifting heavy items and goods and transport them to the other locations.

Since heavy cranes are a huge investment, it is a good idea to opt for crane hire services and get your construction requirements fulfilled. Hiring cranes gives versatility to the business. We provide different types of cranes for several purposes. Our main aim is to help you save costs and time. The trained personnel would offer expert advice and help you get the maximum value for the money you spend. You would not need to hire professionals for operating them and hence, you would be able to save costs also.
Our experienced professionals help you achieve the maximum benefits of Tiger crane hire Melbourne and boost the productivity of your business. We are known for providing cost effective solutions for crane hire Geelong. We make use of the latest and advanced safety measures to provide the maximum protection to your construction workers.
Our cranes are operated by expert and reliable drivers who have a proven record of providing the best services. You can be assured that you would be getting crane hire services at all the times. We are available 24 X 7 to help our clients. We always ensure that the work gets completed in the minimum possible time. Contact us now if you are looking for crane hire services.